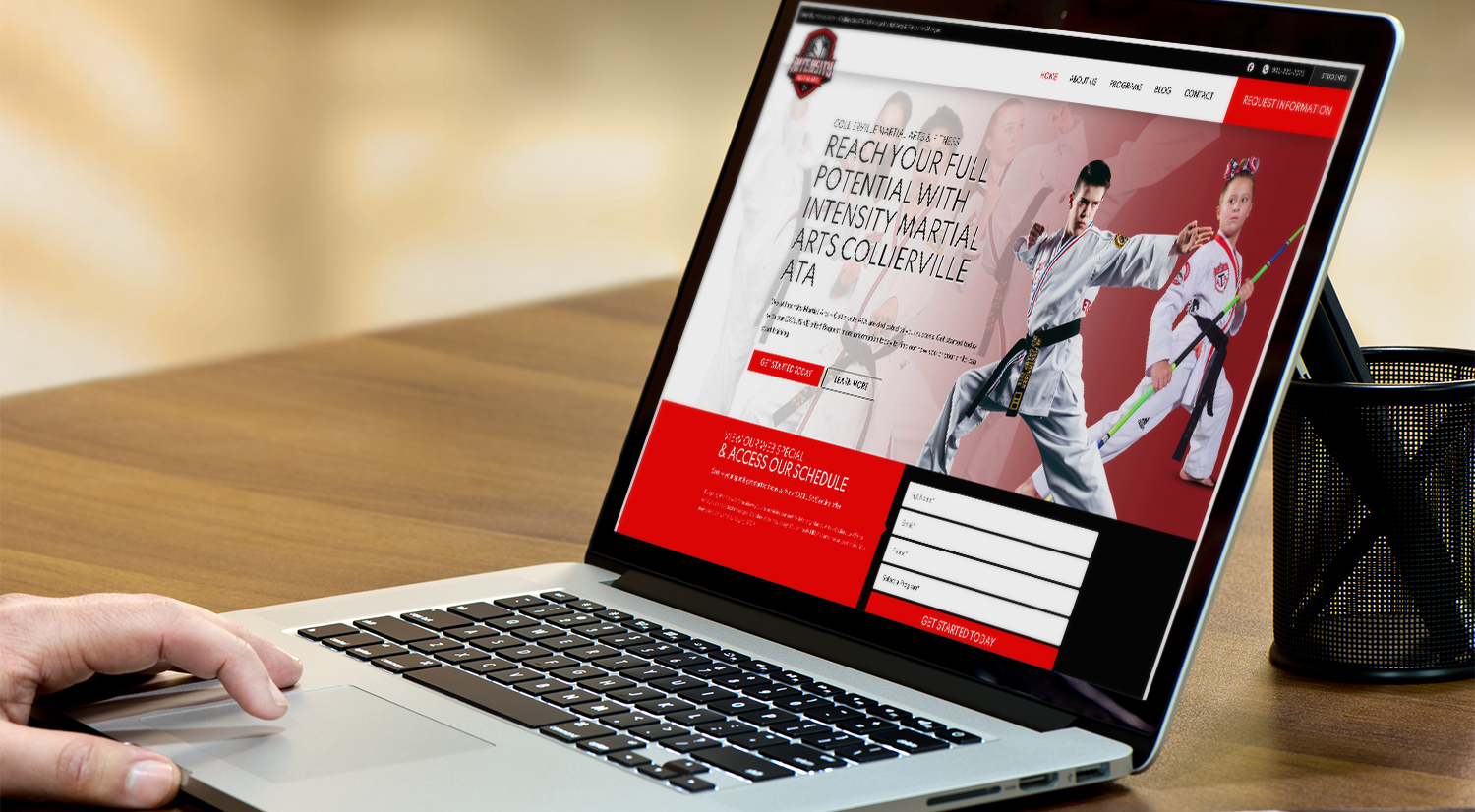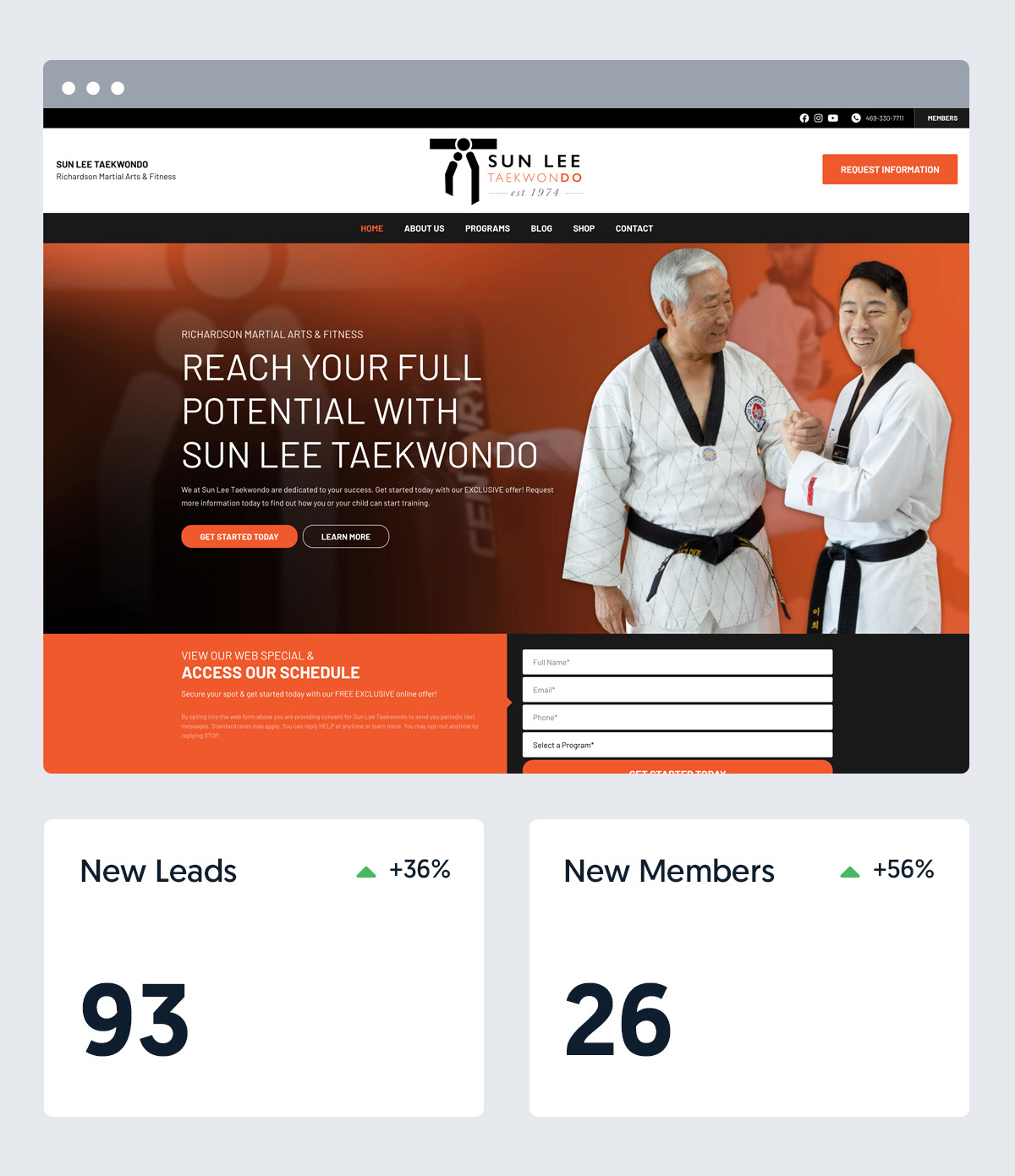 LEAD GENERATING WEBSITES
Enroll more members with our optimized websites
Your website has the potential to be a lead generating machine. With over 6 years of experience serving the martial arts and fitness industry, we've dialed in exactly what your facility needs to drive more members to your door.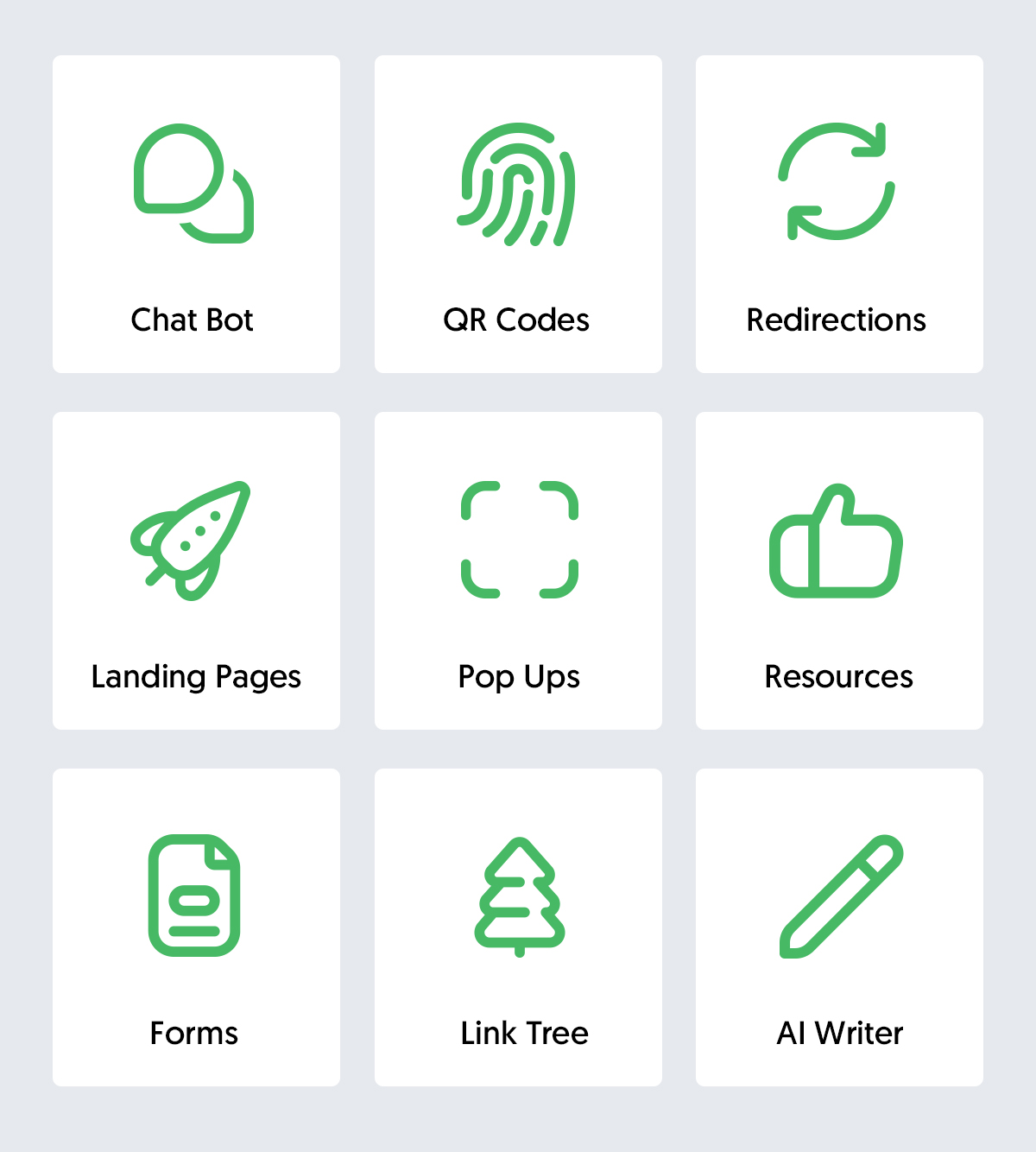 MARKETING TOOLS
Generate and convert more traffic with our suite of marketing tools
Market Muscles' proprietary marketing tools gives you the power to deploy a multi-faceted approach to your online marketing.
Leverage our modern technology to establish and build stronger relationships, convert more leads, and enroll more members all while spending less time on your marketing.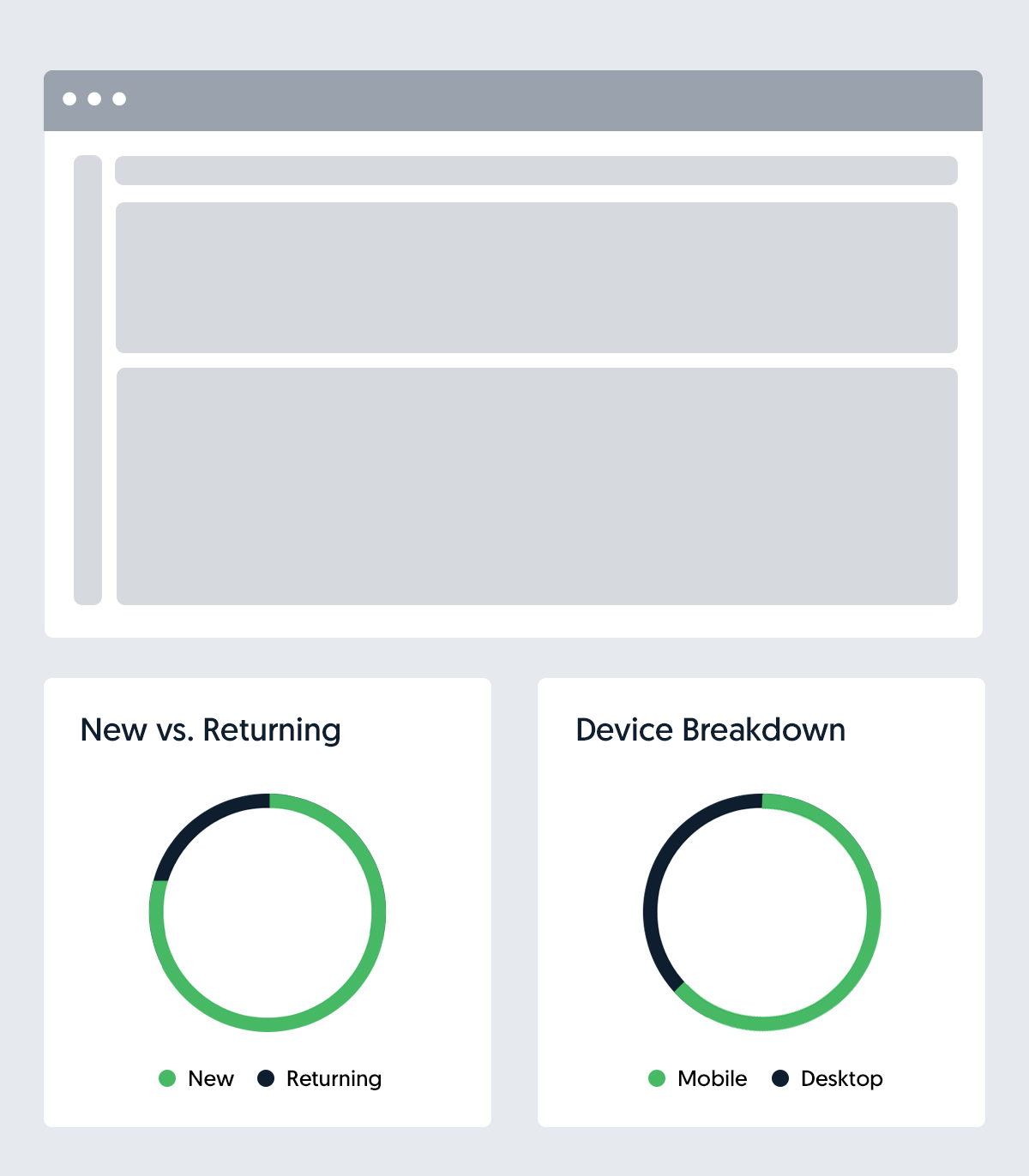 EASY TO USE
Intuitive control panel so you can make updates yourself
Market Muscles makes it easy to update your website at your leisure. After completing a personal onboarding with our team, you'll feel capable and confident updating your schedule, changing out photos, utilizing your marketing tools, and more.
Looking to be hands-off? No problem! Our full-time support team is here to help.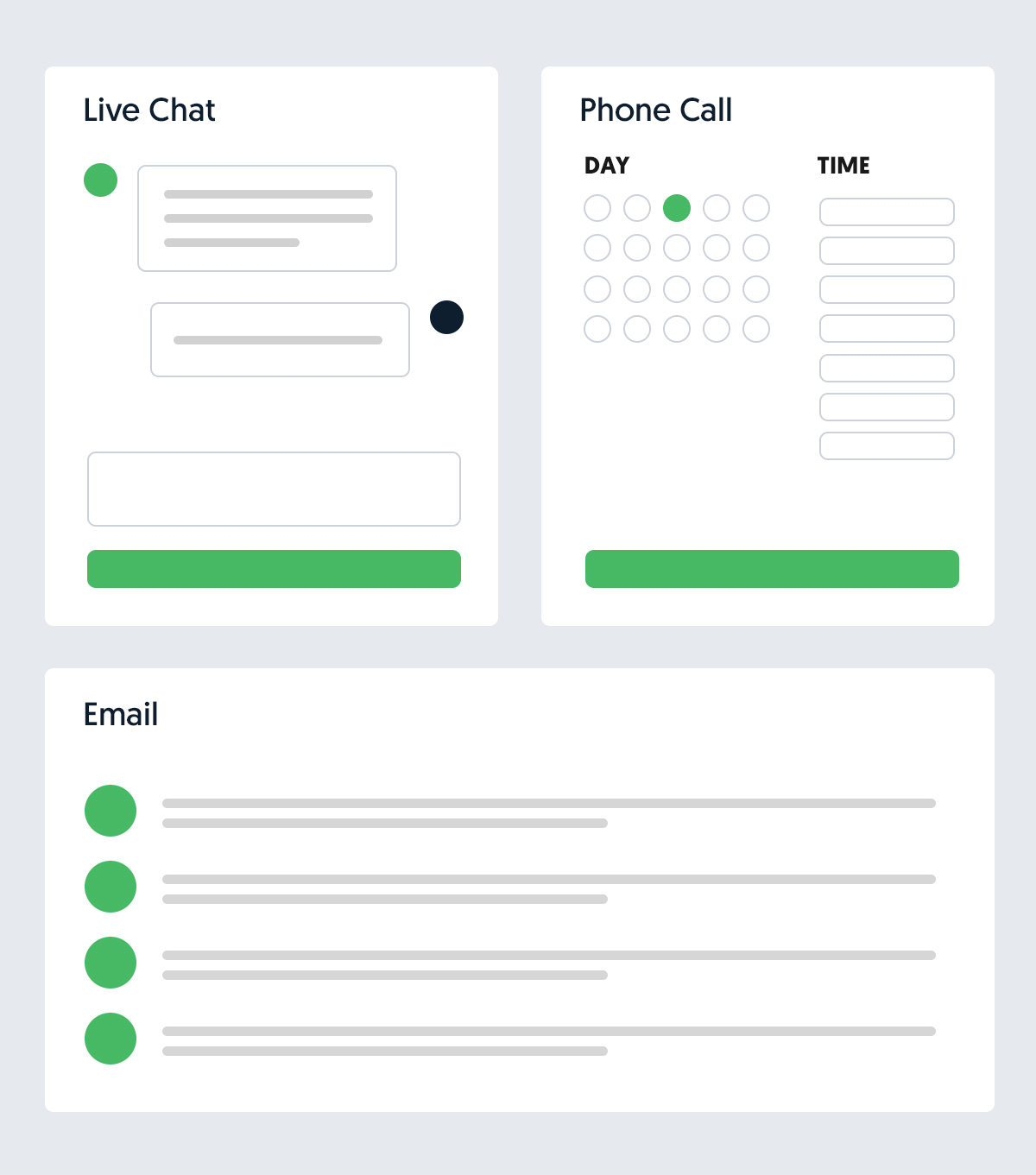 CHAT, PHONE, AND EMAIL
Experience our best in class customer support team
Great customer support is one of the most important parts of maximizing your online marketing investment.
We pride ourselves in our top-notch customer support team. They combine in-depth product knowledge for the hardest technical questions to general marketing knowledge to help you make the right decisions that drive the results you need.
1,000+
Facilities Serviced
"So happy to have switched from trying to revamp my Website to having Market Muscles create a site for me. Stephen and his team are very responsive to requests, roll out improvements and upgrades without having to be asked to do so. If you are looking to take your business to the next level, contact Market Muscles today!
Features
Lead Generating Website
Making it easy for people to learn about and sign up for your facility is essential to your success. We help you generate leads effortlessly with our powerful lead generating website.
Search Engine Optimization
To make sure your website is found by potential customers, we use the latest SEO techniques to optimize your pages for search engines. This ensures that people can find you easily and that you rank high on the search results pages.
Landing Page Builder
To make it easy for you to create stunning and effective landing pages, we provide a landing page builder that allows you to create beautiful, engaging pages with minimal effort.
AI Writing
Ensure that your content is engaging and informative by using AI writing to create unique and engaging copy. Our state-of-the-art software will help you write content that speaks to your target audience and drives conversions.
Marketing Resources
Reach your target market and drive more leads with our range of marketing resources that will help you increase your visibility and reach your target audience. These resources include social media posts, blog posts, coloring sheets, and more.
Chat Bot
Answer common questions that your prospects have with our powerful Chat Bot. This allows you to easily and quickly connect with potential customers and drive conversions.
Email & SMS Automations
Reach your prospects even more effectively with our email and SMS automations. This helps you keep your marketing efforts consistent and focused, and to reach your target audience where they are most likely to be engaged.
Lead Management
Keep track of your leads and their details with our lead management software. This helps you to stay focused and ensure that no one is slipping through the cracks.
Bulk Messages
Launching a new special? Need to send out an important message? Use our bulk message tool to easily send messages my email or SMS to a large group of your prospects.
Online Payments
Capture online payments for trials, events, and more with our directly integrated checkout pages. Directly integrated with Stripe (payment processor), you can ensure all payments are handled with the best security.
Mobile Communication App
Take your communication with prospects on the go! Use our mobile communication app to directly SMS with new prospects the second they express interest in your facility.
Link Tree
Our link tree tool allows you to build a list of your most important links in an organized and engaging layout. Get more from your social media profiles by driving traffic to your link tree.
TV Digital Signage
Increase your business's appearance and professionalism with our TV digital signage. Display your upcoming events, featured members, advertisements, and more to your customers.
ActiveVault
Increase the value of your memberships by offering a secure area for your members to access training videos, online classes, upcoming events, and more.
QR Codes
With just a few clicks, you'll be able to create QR codes for all of your marketing needs. Easily customize colors, format, and more.