Thousands of happy customers around the world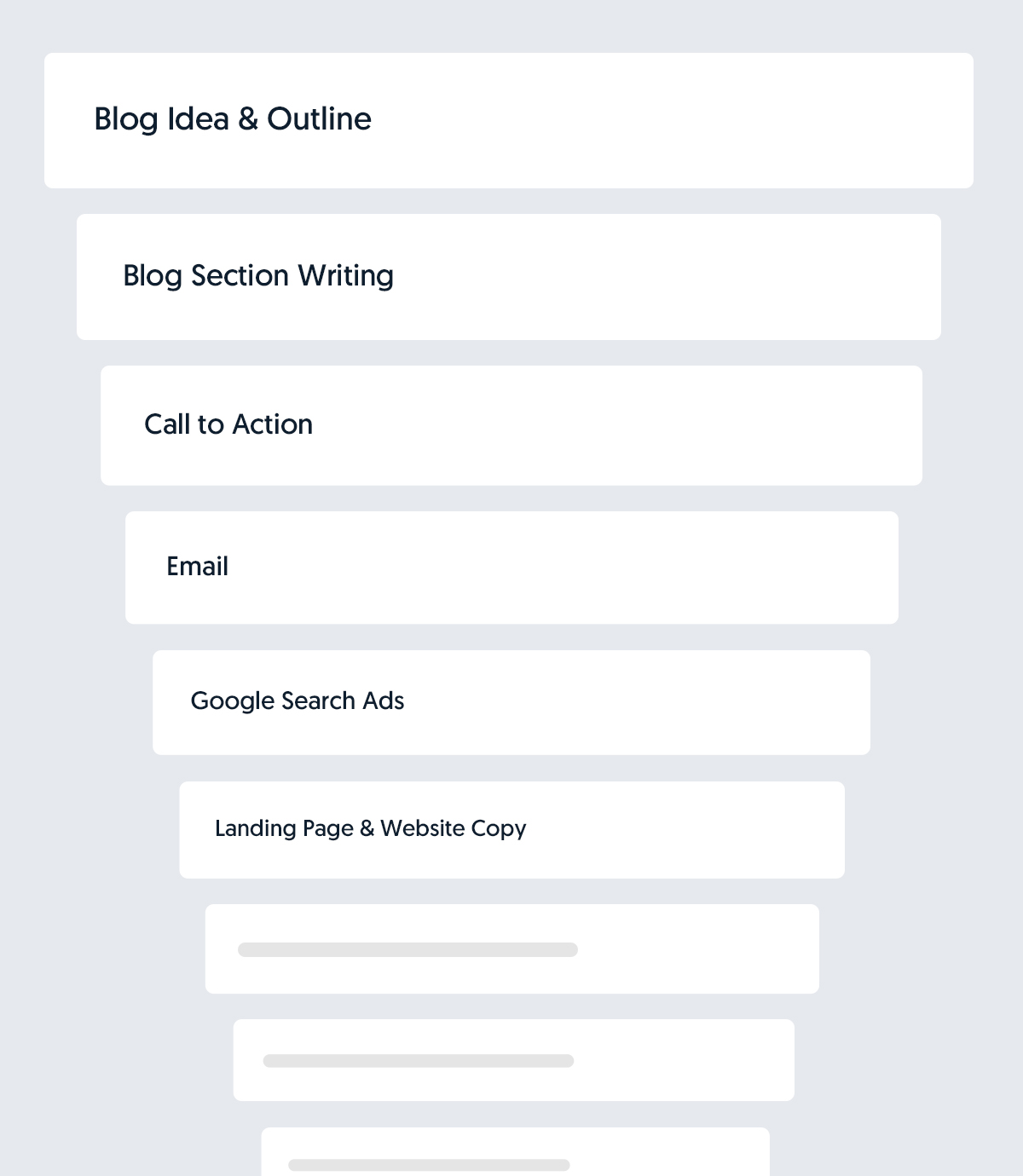 30+ USE CASES
Whether it's blog content or ad copy, writing just became a breeze
With over 30 different use case options, our AI writing tool is the perfect assistant to help you write high-converting content.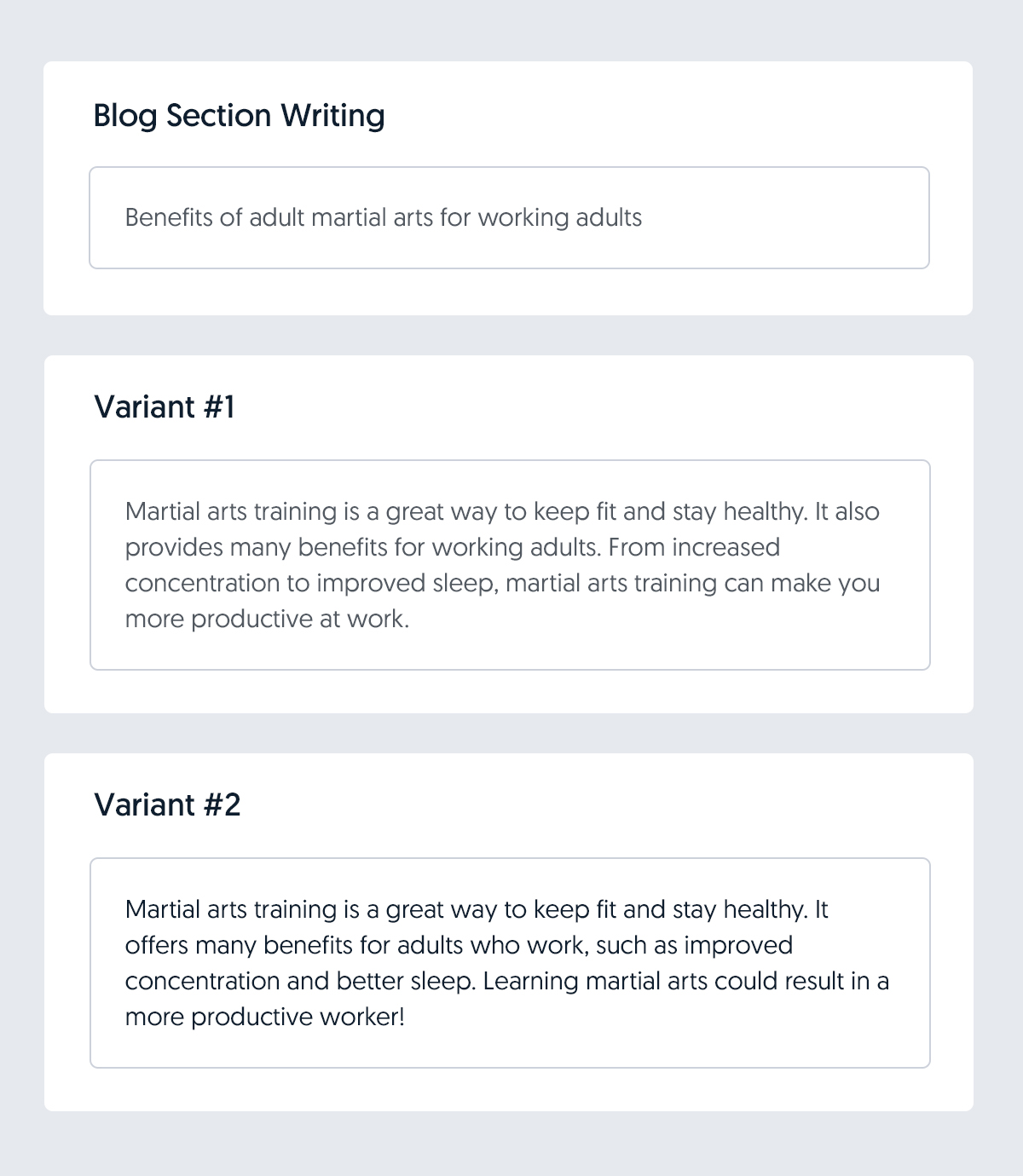 MORE OPTIONS
Generate multiple variants instantly
Our AI writing tool can create multiple variants for you to consider to ensure you end up with the best possible content to achieve your marketing and growth goals.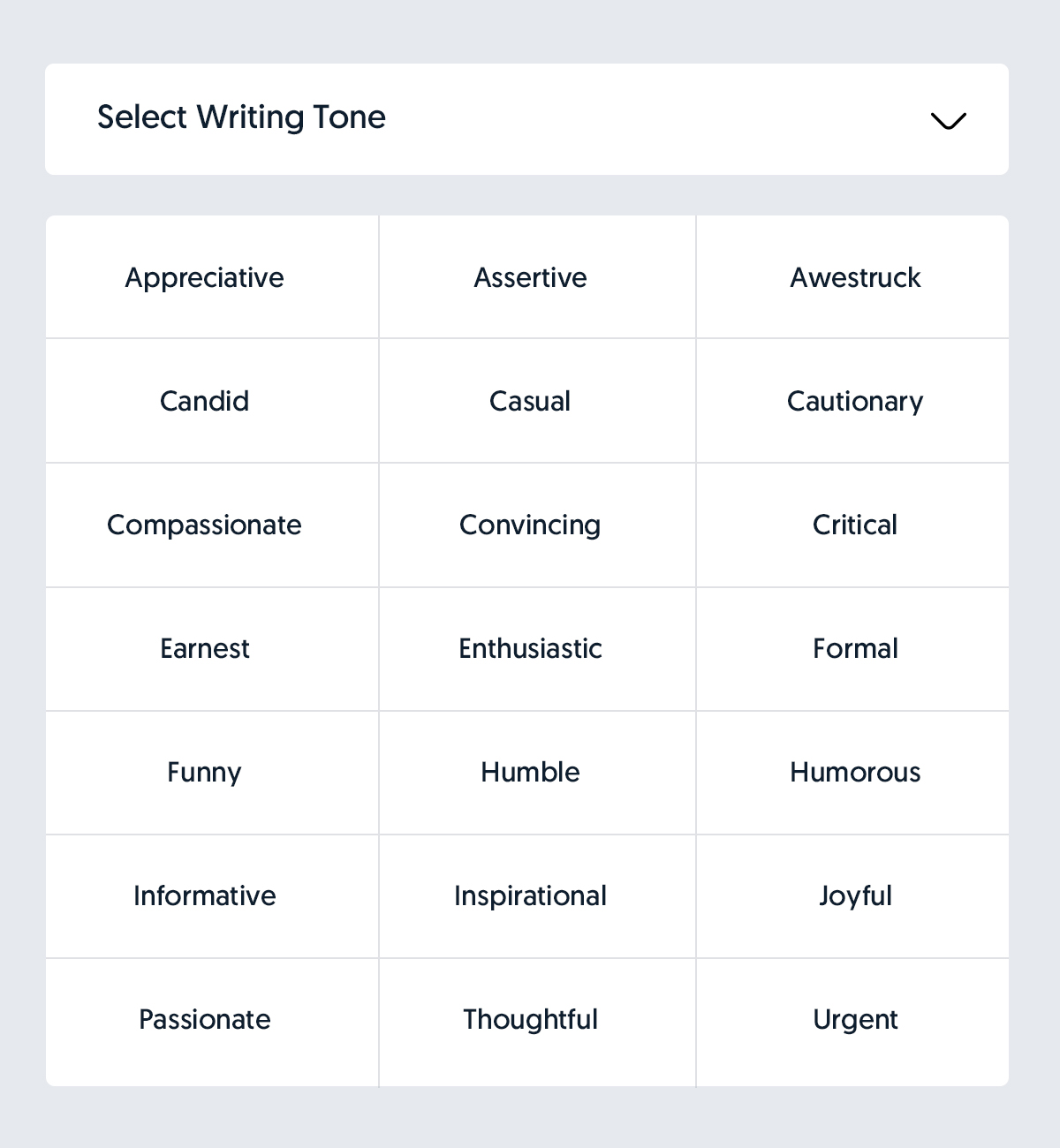 EASILY CUSTOMIZABLE
Customize the tone of the content to match your culture
Regardless of what type of content you're creating, our AI writing tool can customize the writing tone to match your unique culture and brand.
"For those who are looking for the best website you can get for you school, look no further. Both my SEO, and customer service experience, have been absolutely phenomenal! Great people. Great product!