Thousands of happy customers around the world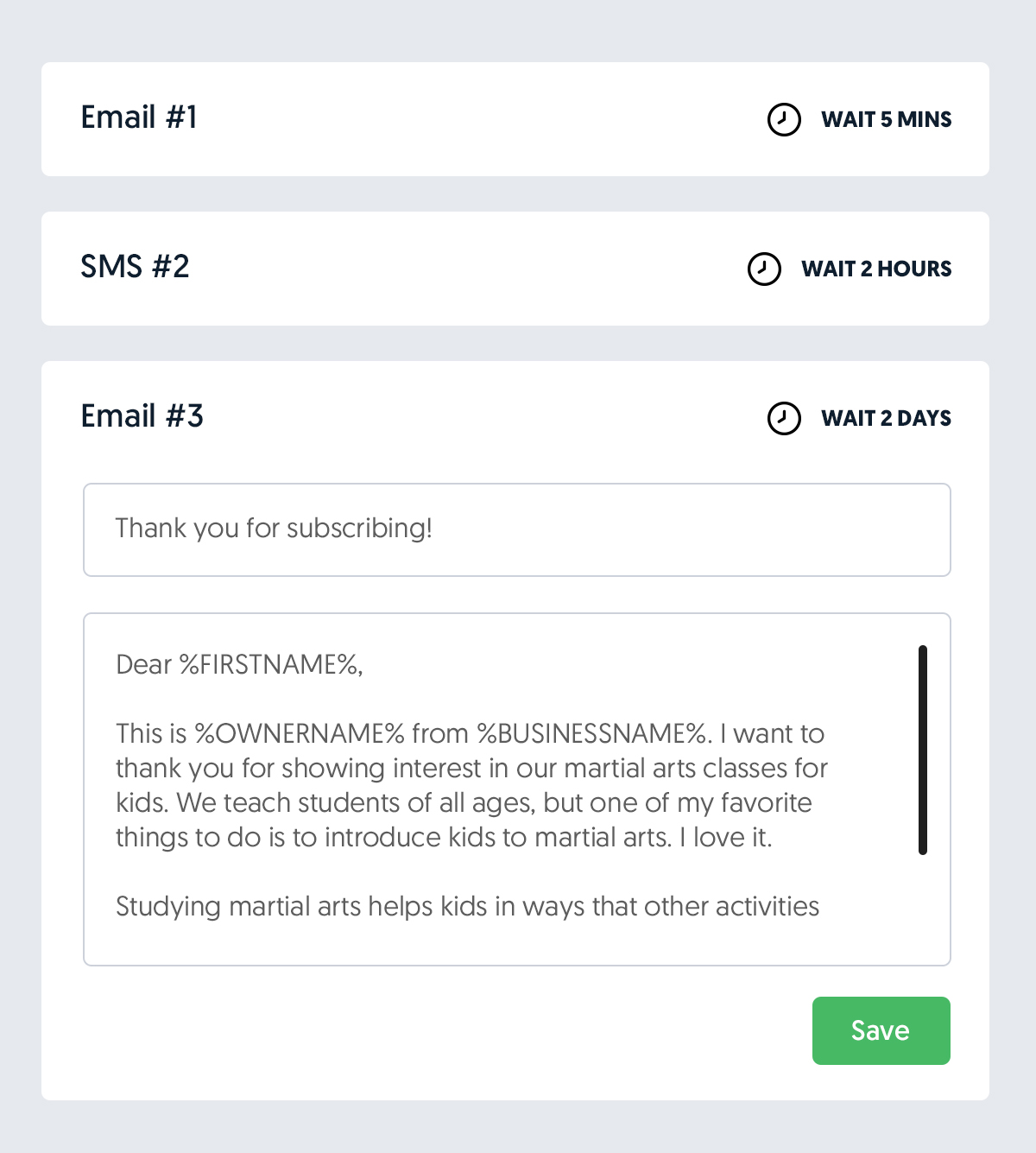 DONE FOR YOU
Automatically nurture your leads into paying members
The best way to convert leads into paying members is to get them excited about what membership can do for them. Our pre-written emails and SMS get the job done with results-driven messaging that will help you attract new members quickly.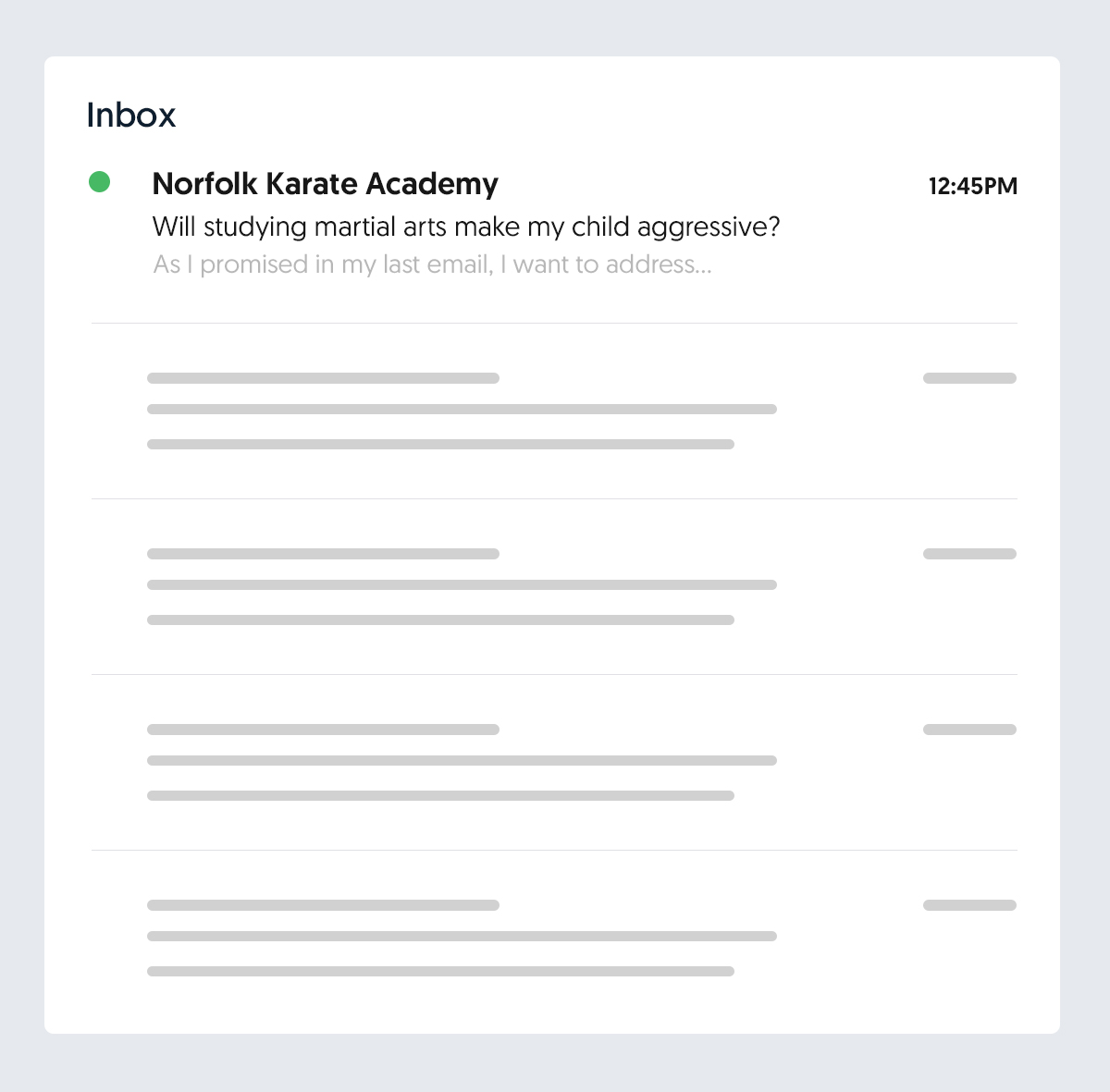 ONGOING EMAIL & SMS
Stay top of mind with all of your prospects
Lead nurturing must be consistent to be effective. Our convenient, pre-written texts and emails streamline the process. With just a few tweaks to personalize the content, you can send messages on your schedule to maximize new enrollments.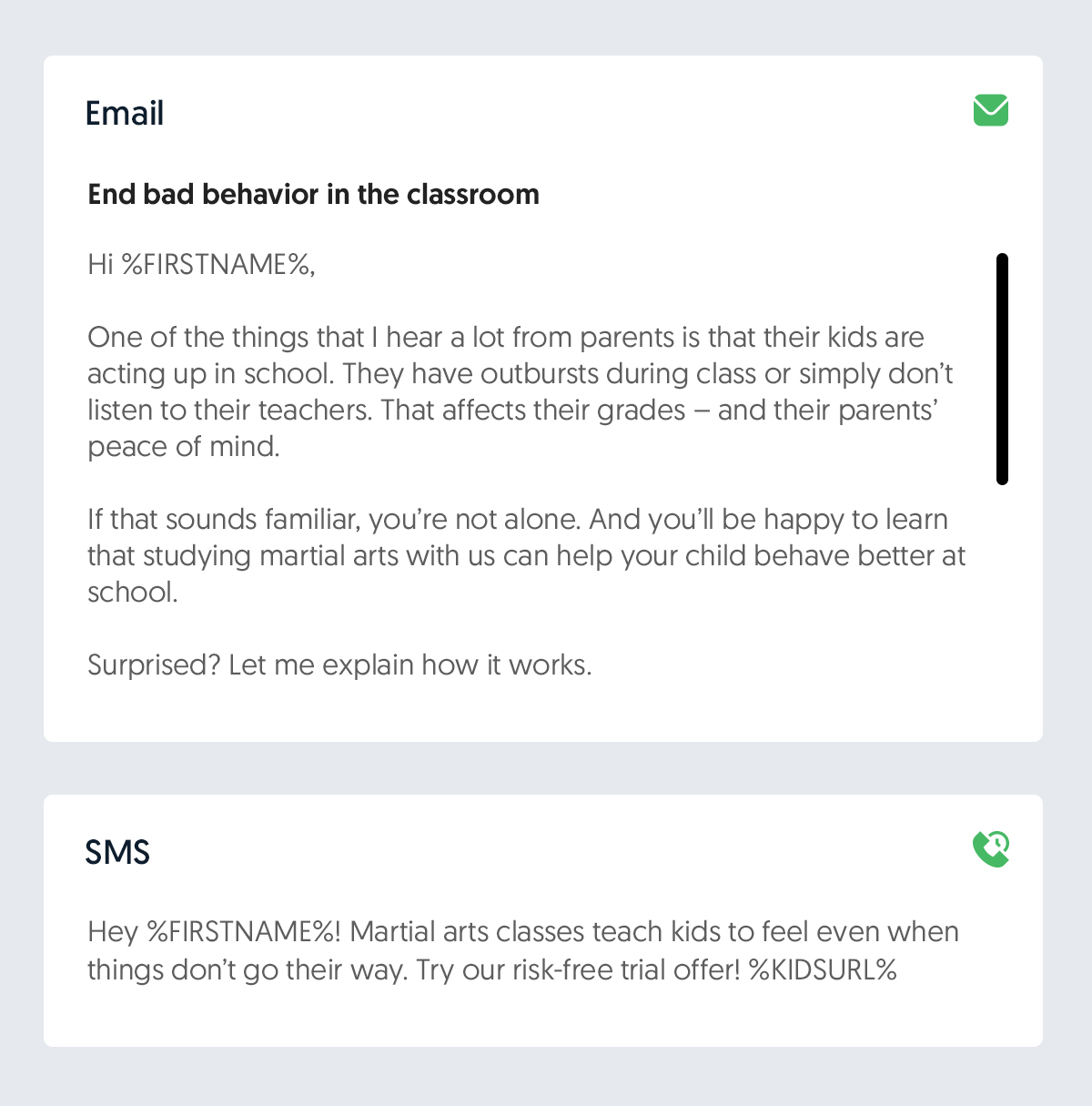 BUILT TO CONVERT
Professionally written SMS & Emails built to build trust
Getting leads to trust you is the first step in the conversion process. Our professionally-written emails and SMS messages are designed to establish you as a trusted authority, giving leads the push they need to become paying members.
"January 1st to the 19th we've had over 94 leads… it has blown us away. The lead generation has been like none other.