Thousands of happy customers around the world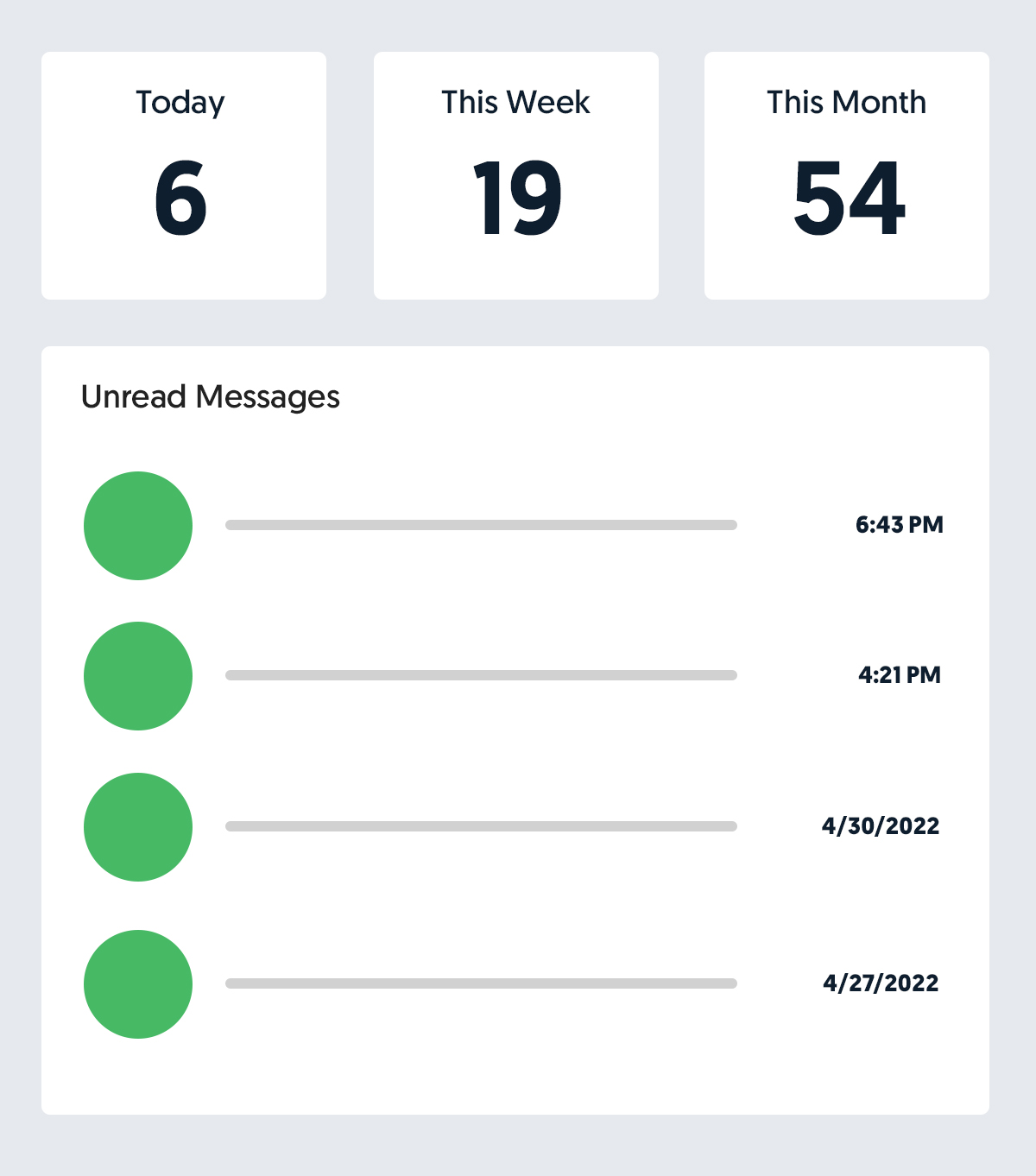 IOS & ANDROID
Take your conversations with leads on the go
You can't be at your computer 24 hours a day but it's essential not to let too much time elapse between your initial contact from a new lead and your first response. Our mobile communication app means that you can send text messages from wherever you are.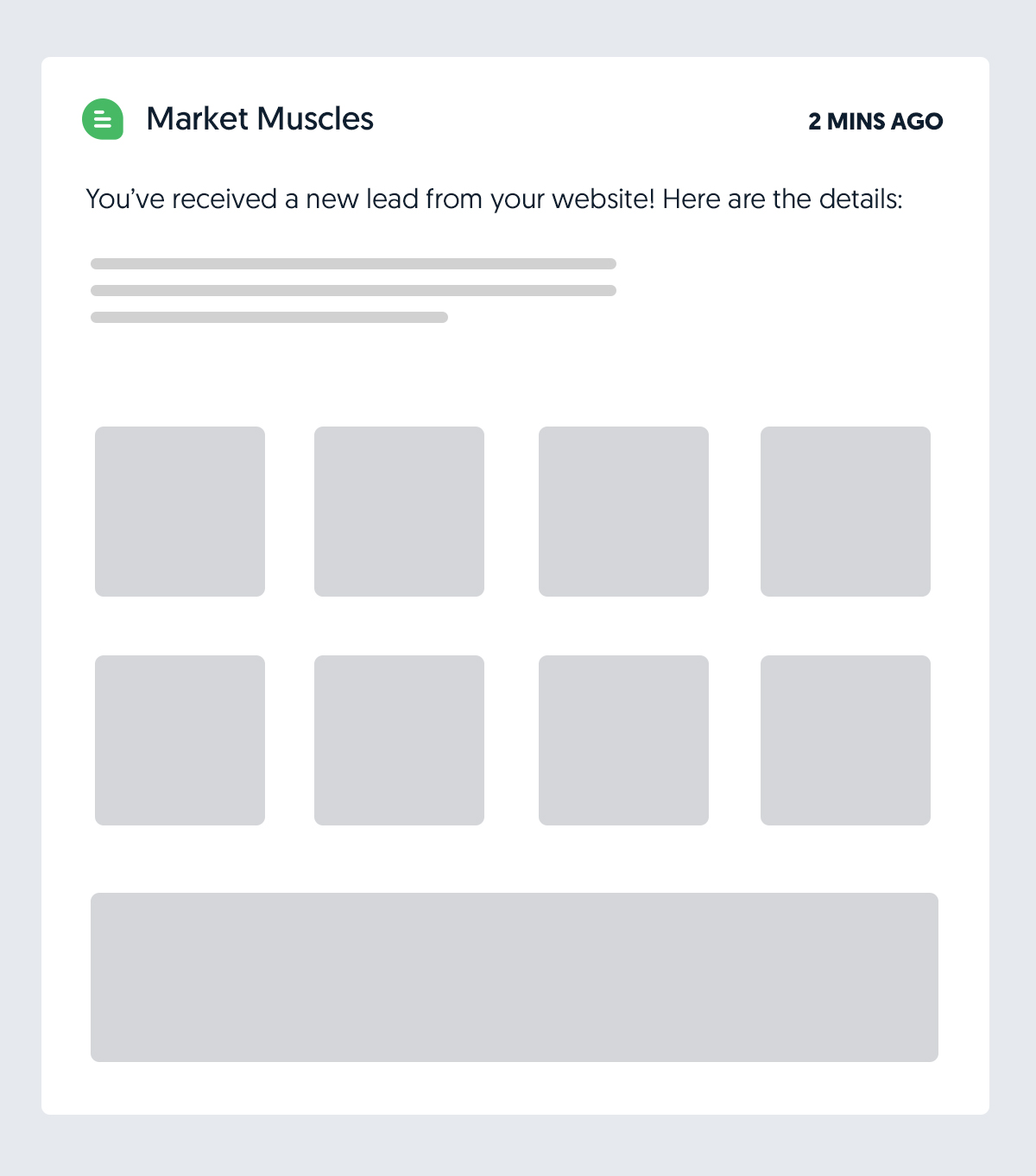 RESPOND QUICKLY
Instant push notifications when new messages are received
Conversions depend upon rapid responses, which means you've got to know the moment a new lead or message appears. Our instant push notifications ensure that you'll always be in the know, even when you're on the go – so you'll never miss another lead!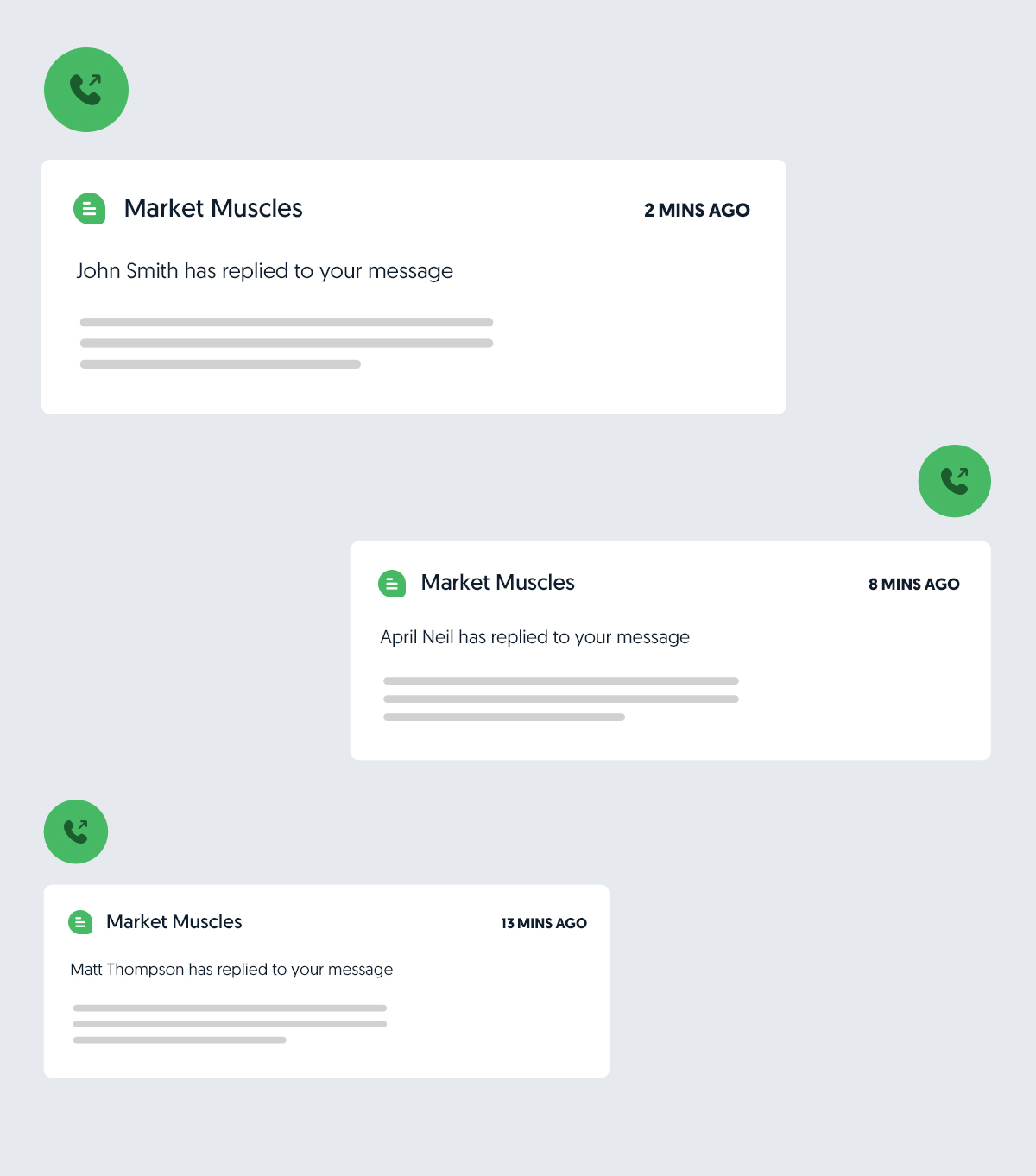 MULTI-DEVICE SUPPORT
Keep all staff members in the loop with support for multiple logins
Staff involvement is a must if you want to increase your conversions and attract new members. With support for multiple logins, our mobile app makes it easy to respond to every lead and maximize engagement to help your facility grow and succeed.
"My favorite part about working with Market Muscles is that they're super professional, and they dominate in SEO. They're always willing to adjust things for the needs that I need from my clients and the market I sell to. Not even within 12-24 hours, I get feedback that the items were fixed. If you're thinking about Market Muscles, it's the website to get.