Essential
Market Muscles
Everything you need to attract new people and enroll more members through your online presence
Request Information
This Plan Includes:
Lead generating website
Marketing tools
Dedicated project manager
Top-notch support
& more
Explore all features
Full Package
Market Muscles & Pulse
Everything that's included in Market Muscles as well as a full member management system
Request Information
This Plan Includes:
Everything in Market Muscles
Full billing suite
Attendance & rank tracking
Members mobile app
& more
Explore all features
Trusted by some of the largest fitness brands in the world






What's included in the plans:
Website
Lead Generating Website
Search Engine Optimization
Professionally Written Content
Custom Design Package
Online Payments
ActiveVault (Members Only Area)
Website Analytics
SSL Certificate
Fast Web Hosting
Customer Support (Phone, Email, Chat)
Marketing Tools
Marketing Resources
AI Writing
Chat Bot
Email & SMS Automations
Lead Management
Bulk Messages
Mobile Communication App
Link Tree
QR Codes
TV Digital Signage
Graphic Editor
Membership Management
Membership Billing
Digital Agreements
Attendance Tracking
Rank Tracking
Mass Promotions
Triggers & Automations
Point of Sale
Class Booking
Event Management
Timesheet Tracking
Appointment System
Member App
Reporting
Essential
Market Muscles
Request Information
Pricing
Search Engine Optimization
Professional Written Content
ActiveVault (Members Only Area)
Customer Support (Phone, Email, Chat)
Full Package
Market Muscles & Pulse
Request Information
Pricing
Search Engine Optimization
Professionally Written Content
ActiveVault (Members Only Area)
Customer Support (Phone, Email, Chat)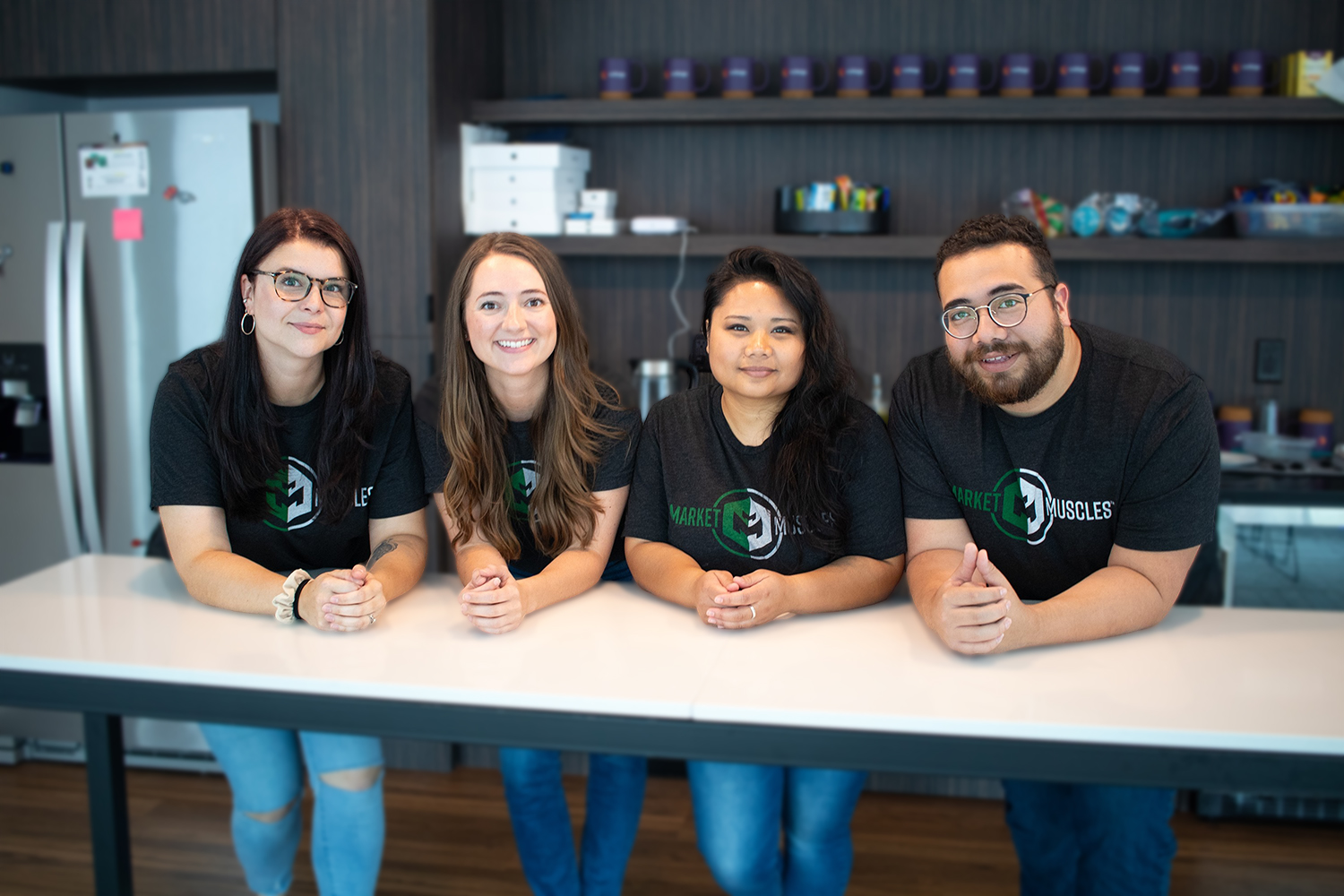 CHAT, EMAIL, PHONE
Our customers love our support team, and so will you!
We take massive pride in offering best-in-class support services to our customers. Whether you want to shoot us a quick chat, hop on a call, or send us an email, our team is here to help!
LET US ANSWER YOUR QUESTIONS
Frequently Asked Questions
How soon will I start to see results?
Many Market Muscles customers see results almost immediately, but that depends on a few factors, such as your existing SEO success, how established you are in your community, and more.
By switching your website to one that's built for lead generation, a larger portion of people who visit your website will fill out their information.
Will switching my website negatively affect my SEO ranking?
No it won't! We've helped over 1,000 martial arts and fitness facilities make the transition to Market Muscles, which includes a specific step to maintain and build on top of your existing SEO.
How exactly will Market Muscles bring more members to my facility?
Market Muscles provides a multi-faceted approach to bringing more members to your door.
First off, Market Muscles helps drive more people to your website by increasing your SEO and providing marketing tools to help promote your facility.
Next, your website is built specifically to convert a high percentage of your website traffic into leads.
Once you've generated leads, our pre-written long-term marketing automations help establish and build relationships with your prospects so they take the next step and become a member.
What is the difference between a Market Muscles website and one that I've made myself?
Market Muscles websites are built utilizing a multitude of techniques to help increase your conversion rate.
After over 6 years of serving martial arts and fitness facilities, we've generated an extensive amount of data that helps shape the decisions made with the websites we build, resulting in a product that provides big results.
Is there a contract with using Market Muscles?
We do not require you to sign a contract to use Market Muscles. If you decide that Market Muscles is not a good fit for your facility, we do require a 30 day notice to cancel your services.
Will I receive training on how to use all of the tools that Market Muscles provides?
Absolutely! When your new website launches, you will have access to schedule a Zoom onboarding that will take you through everything.
In addition, you'll gain access to the exclusive Market Muscles community where you'll be able to watch video tutorials, ask questions & engage with other customers, and join live webinars on various internet marketing topics.
If I need changes made to my website, how is that done?
We like to say you can be as hands on or hands off when it comes to making changes to your website. You will receive a username and password to access your dashboard, which allows you to make changes to your website whenever you'd like.
We also have a full time support team that's available 5 days a week via live chat, phone, or email to assist with any adjustments you'd like to make.
I'm a new business, do you offer any assistance to get us started?
Yes! We have built a specific package for martial arts or fitness facilities that are in the process of opening or have just opened.
Request a demo to chat directly with a Market Muscles team member regarding this special package.