Thousands of happy customers around the world






SMS & EMAIL
Communicate with your leads where they are most likely to be engaged
With bulk messaging, it's easy to connect with your leads where they're most likely to be reachable, whether that's with an email or a text message. The result: higher open rates and higher conversion rates to help your business grow.
CONVERT MORE PROSPECTS
Deploy reactivation campaigns to engage old leads
Old leads aren't dead, and they shouldn't be forgotten. Sometimes all it takes is an effort to reconnect to convert someone who fell out of touch – and our bulk messages make it easy to keep your connection alive and encourage re-engagement.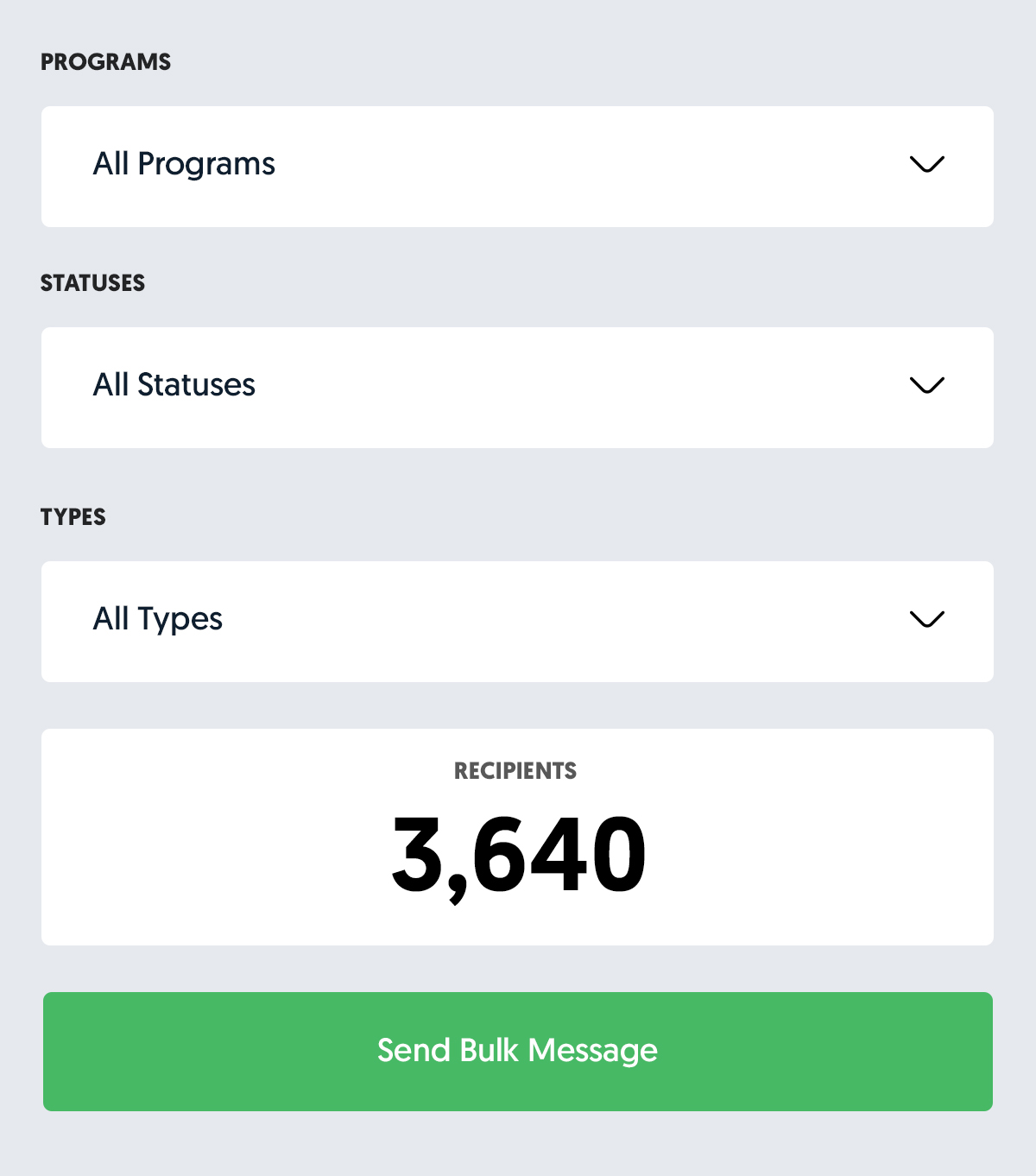 EASY TO USE
Easily target your communication
Targeted communication that keeps a lead's interests and needs in mind is more effective than one-size-fits-all content. Our bulk SMS and email messages are designed to be segmented to ensure that your leads get content that will interest and convert them.
"So happy to have switched from trying to revamp my Website to having Market Muscles create a site for me. Stephen and his team are very responsive to requests, roll out improvements and upgrades without having to be asked to do so. If you are looking to take your business to the next level, contact Market Muscles today!