Over the past 6 years, the team at Market Muscles has had the opportunity to build martial arts websites for over 700 locations around the world. Although it was super hard to pick, here are 5 of our favorite websites that we've built over the past few years.
One Martial Arts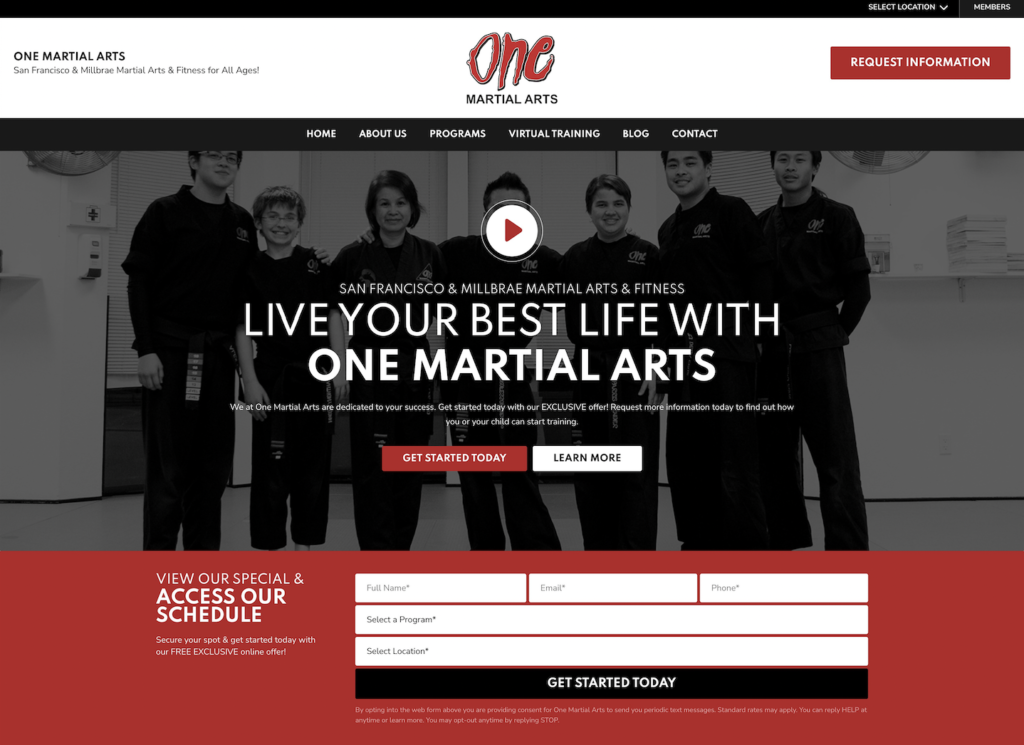 One Martial Arts did a wonderful job providing top quality photography of their staff and students that we integrated when we built their website. Using your own pictures allows you to show off what's different about your school – your culture.
X Martial Arts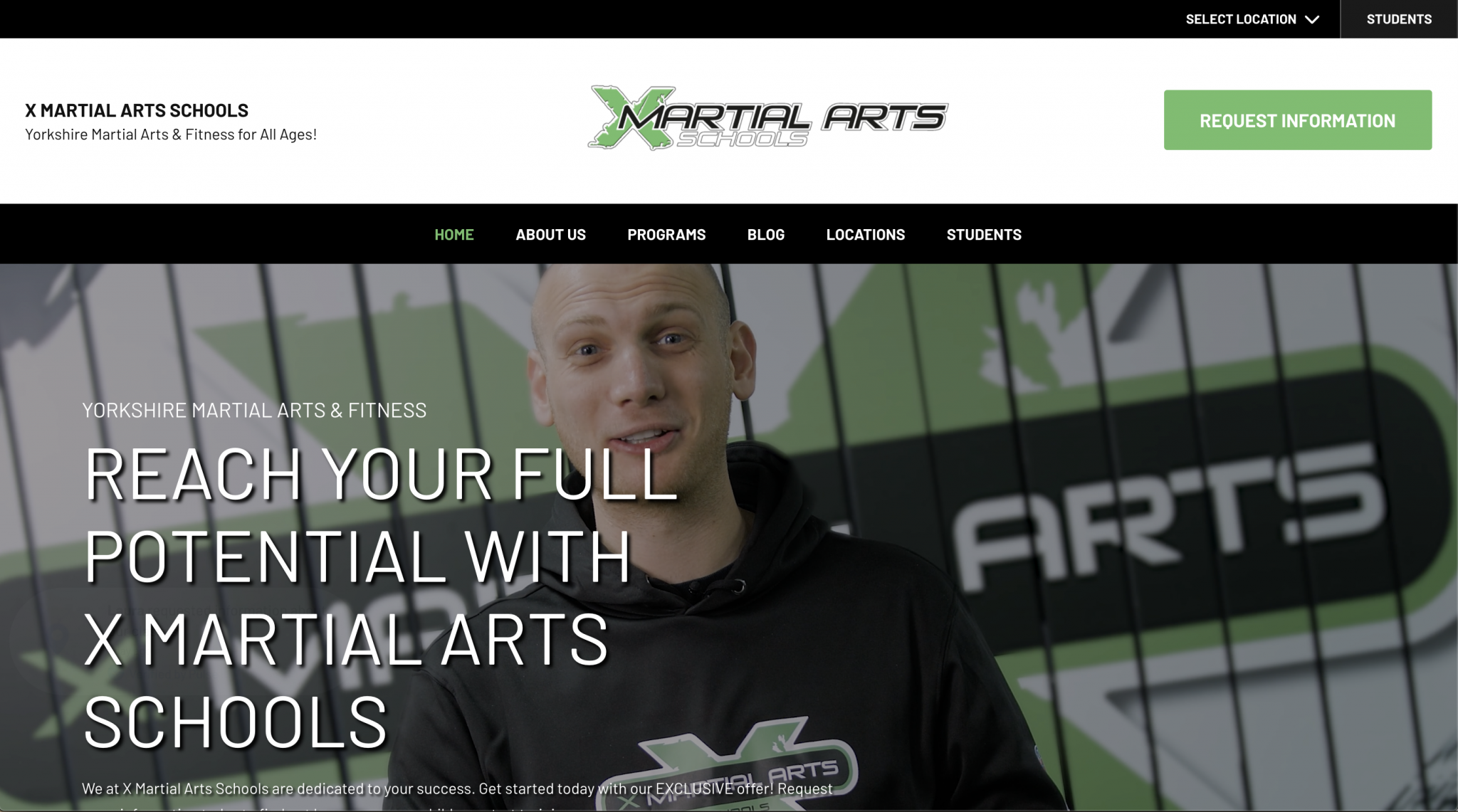 X Martial Arts Schools' website stands out because of its strong branding. They utilize very unique colors and have a modern logo that matches the culture & programs offered at its school.
All Star Jiu Jitsu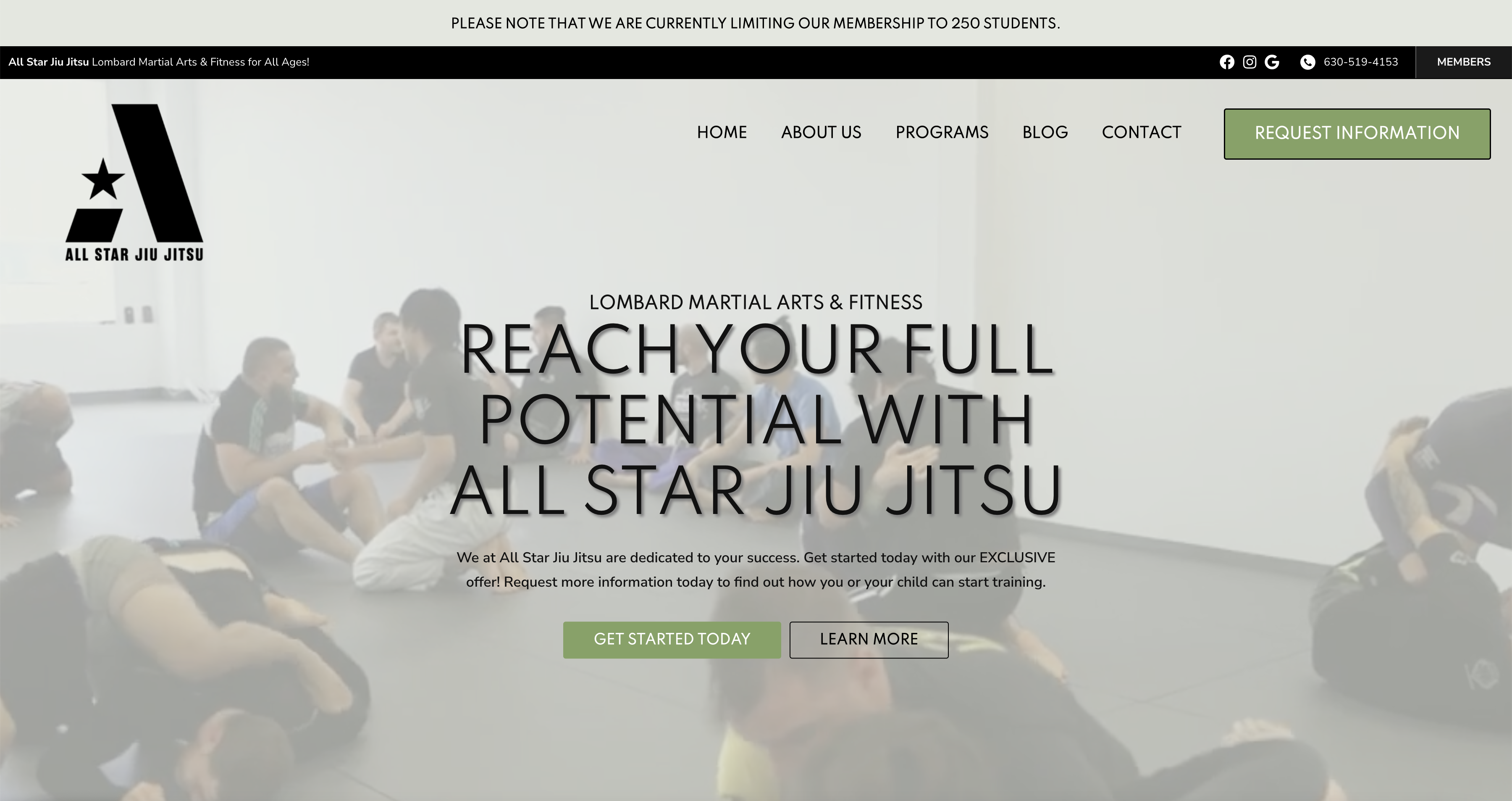 All Star Jiu Jitsu's website features an awesome background video on the top of their homepage. Video allows you to give an inside look at what your prospective members can expect when they walk through the doors of your school.
Championship Martial Arts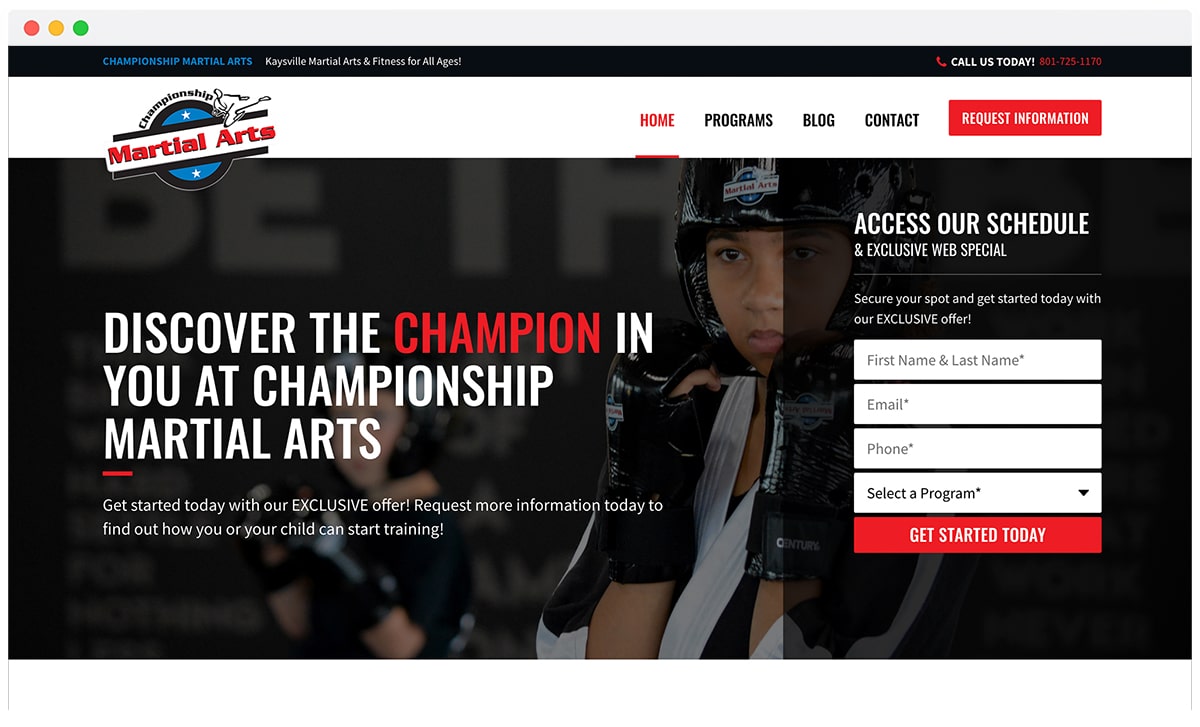 Earlier in 2019, we had the opportunity to partner up with Championship Martial Arts and create their licensees a unique design specifically for their brand.
Violet Crown Jiu Jitsu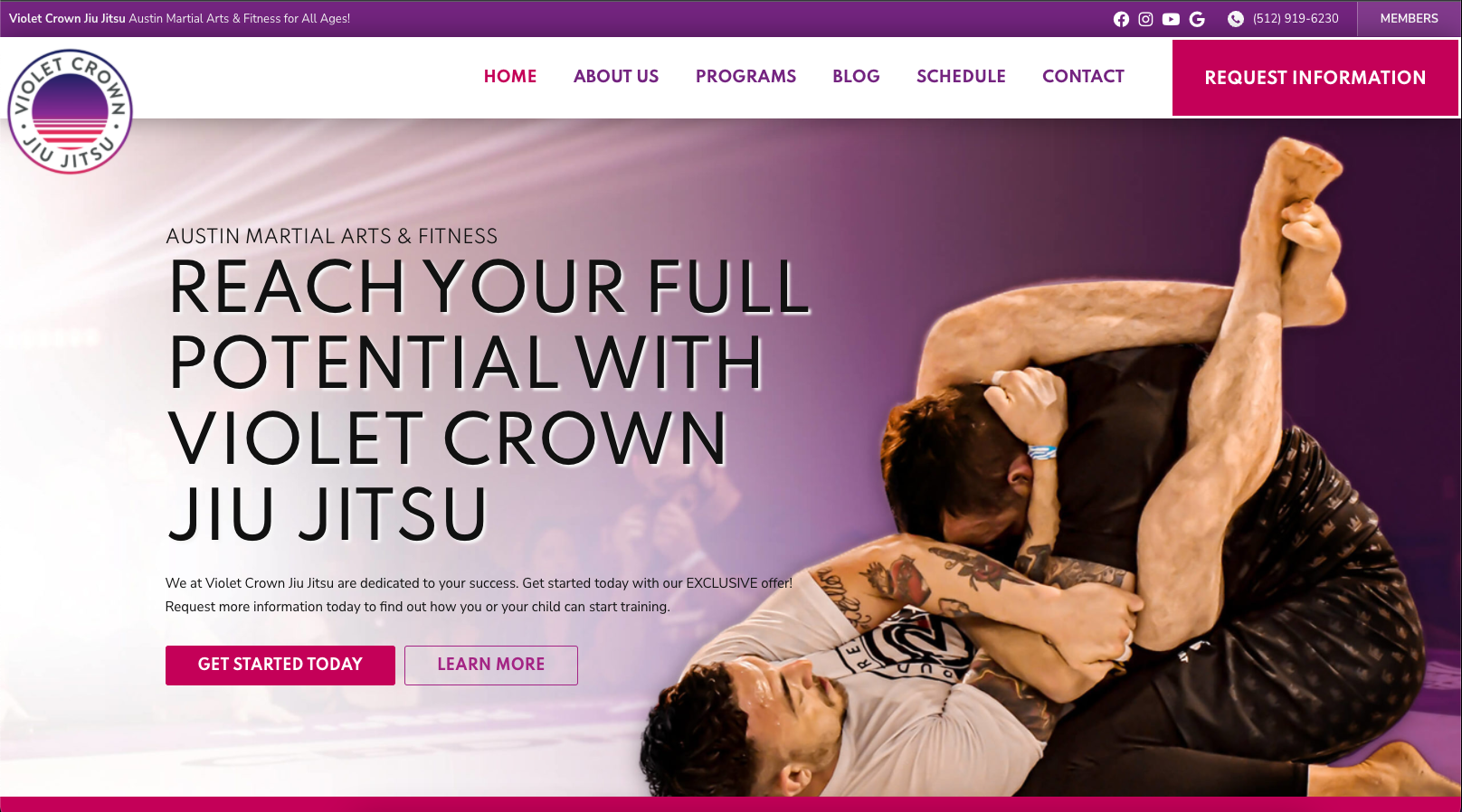 Violet Crown Jiu Jitsu uses unique colors to showcase their brand and stand out from their competitors!
Are you looking to improve your martial arts website? Click here to chat with our team about websites and how Market Muscles can help you generate more leads for your facility!